«I'm really intrigued by those eternal questions of creation and belief and faith»
Polemico, rigoroso, versatile: Ridley Scott, sulla cresta dell'onda dalla seconda metà degli anni Settanta, è stato e rimane un autore che ha contribuito a cambiare per sempre la storia del cinema. La laurea al Royal College of Art di Londra e gli inizi come scenografo per la BBC e come regista di spot pubblicitari («È opinione diffusa che il film stia un piano più alto della pubblicità. Io non l'ho mai pensato. La pubblicità mi ha portato dove sono, è stata la vera scuola per la tecnica filmica»), poi il colossale debutto con I duellanti: la strada è spianata.
«Tutto deve passare per le mani del regista e sta a lui dire sì o no, e suggerire miglioramenti. Viene un momento in cui si deve gridare, picchiare il pugno sul tavolo e dire: "Silenzio! È così che si farà, e sarò io che me ne occuperò"». Artista eclettico, ossessionato dal culto dell'immagine e in grado di attraversare con naturalezza i generi più disparati, Scott ha mostrato negli anni svariate attitudini nella sua poetica: un'anima fantascientifica (che ha regalato capolavori impressi a fuoco nella memoria collettiva, vedere alle voci Alien e Blade Runner), una storica (in bilico tra volontà di ricostruzione ed eversione creativa), una più intimista, dedicata a storie, personaggi, percorsi.
In attesa del nostro webinar, in cui analizzeremo la filmografia completa sviscerandone gli aspetti più nascosti, un viaggio in immagini e citazioni attraverso le opere più note di Ridley Scott!

I duellanti (1977)
«The duellist demands satisfaction. Honour, for him, is an appetite. This story is about an eccentric kind of hunger. It is a true story and begins in the year that Napoleon Bonaparte became ruler of France»
Alien (1979)
«Final report of the commercial starship Nostromo, third officer reporting. The other members of the crew - Kane, Lambert, Parker, Brett, Ash, and Captain Dallas - are dead. Cargo and ship destroyed. I should reach the frontier in about six weeks. With a little luck, the network will pick me up. This is Ripley, last survivor of the Nostromo, signing off»
Blade Runner (1982)
«I've seen things you people wouldn't believe. Attack ships on fire off the shoulder of Orion. I watched C-beams glitter in the dark near the Tannhauser gate. All those moments will be lost in time... like tears in rain... Time to die»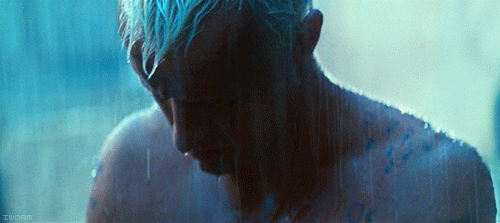 Thelma & Louise (1991)
«That guy was hurting me. If you hadn't come out when you did, he would've hurt me a lot worse. And probably nothing would've happened to him 'cause everybody did see me dancin' with him all night. They would've made out like I'd asked for it. My life would've been ruined a whole lot worse than it is now. At least now I'm havin' some fun. And I'm not sorry that son of a bitch is dead. I'm just sorry it was you that did it and not me»
Il gladiatore (2000)
«My name is Maximus Decimus Meridius, commander of the Armies of the North, General of the Felix Legions and loyal servant to the TRUE emperor, Marcus Aurelius. Father to a murdered son, husband to a murdered wife. And I will have my vengeance, in this life or the next»
The Counselor – Il procuratore (2013)
«When it comes to grief, the normal rules of exchange do not apply. Because grief transcends value. A man would give entire nations to lift grief off his heart and yet, you cannot buy anything with grief, because grief is worthless»
House of Gucci (2021)
«Father, son and House of Gucci»